He wants a Sudbury arena renovation plan to be reconsidered
Content of the article
The city is forging ahead with the Kingsway Entertainment District at full steam – it recently issued a design-build tender and shortlisted two possible site operators – but those opposed to the project are not giving up again.
Advertising
This ad has not loaded yet, but your article continues below.
Content of the article
At next week's city council meeting, Ward 2 Coun. Michael Vagnini will attempt to put forward a motion to learn more about Project Now, which envisions a renovated events center located downtown where the barn is currently located.
While Vagnini originally planned to seek reconsideration in January 2021, the motion was shelved for over a year.
Sudbury-based architectural firm 3RDLINE STUDIO presented Project Now to residents in June 2020. The plan would have seen a complete renovation and refresh of the Sudbury Arena on Elgin Street – for approximately $60 million, saving ratepayers at least $40 million compared to building new on The Kingway.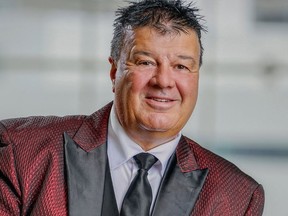 As it stands, KED will include a $100 million event center paid for by local taxpayers; a $60 million casino built by BC-based Gateway Casinos; and an upscale hotel, owned and operated by Manitoba-based Genesis Hospitality. Project Now's proposal could, in theory, save taxpayers around 40%. Critics of KED say the money could be redirected to other projects.
The 3RDLINE renders presented in 2020 were impressive. They illustrated a large entrance area and top-fed bowl surrounded by an upper-level lobby. Although there are approximately 3,700 parking spaces within a 10-minute walk of the arena on Elgin Street, the 3RDLINE plan would have added 450 spaces in a structure along Minto Street, which would have been accessible to those who work and visit the city center, as well as those who may use The Junction's facilities. It would have been connected to the Events Center by a glass walkway and would have included 60,000 square feet of retail space along Minto and Brady streets. The building would have been completely accessible, with easy access to cargo and event support spaces.
Advertising
This ad has not loaded yet, but your article continues below.
Content of the article
More importantly, 3RDLINE said the work could have been done on the existing arena without negatively impacting the operations of the Sudbury Wolves or the Sudbury Five.
Vagnini will present the motion next week in two stages. First, it needs a two-thirds majority to reconsider the original resolution, introduced in 2020 by the Ward 1 Coun. Mark Signoretti and Ward 4 Coun. Geoff McCausland. If enough of his colleagues vote yes, Vagnini can request a reconsideration of the motion, which asks that council "task the city's major projects steering committee to evaluate the Project Now plan and report back to council in the form of a report." 'a report'.
The motion asks staff to determine whether the project would qualify for provincial or federal funding. It also requests that the report answer the following questions:
– Will Project Now lead to a multifunctional event center adapted to the needs of the city, as prescribed by the PwC 2017 report?
– Are the timelines associated with the Project Now plan achievable?
– What implications, if any, does the plan have for ongoing city plans to meet downtown parking needs or other major city projects?
– Is the cost structure of the Project Now plan reasonable to develop a clear understanding of the level of funding required for the total cost of the plan?
As Vagnini points out, during the first vote in December 2020, he was having technical issues, which meant he couldn't hear the discussion. He ended up voting by mistake.
Advertising
This ad has not loaded yet, but your article continues below.
Content of the article
"Advice. Vagnini, following technical difficulties he encountered while attending the Dec. 15 virtual board meeting, mistakenly believed he was voting on a postponement of the motion, leading him to vote no," the motion reads. "Advice. Vagnini fully intended to vote yes to the proposed motion.
As more than a year has passed since Project Now was voted on, Vagnini said it still makes sense to seek reconsideration, especially since site preparations were put on hold last November when Gateway announced that it would not continue until an investigation into OPP corruption and the Lake Minnow Restoration Group's court case has been resolved.
"Now we have the opportunity as a community to consider what other options may be available," Vagnini said. "I know some of my colleagues who are very pro-KED said we voted on it and we had to do it, but no one expected a pandemic of this magnitude and no one expected the global economy is changing."
COVID-19 has "cost a lot of people a lot of money," Vagnini said, pointing out that many Greater Sudbury residents have been kept afloat for nearly two years with government help.
The adviser argued that it would be irresponsible not to consider cheaper options that reuse existing assets, especially given the new economic climate Canadians find themselves in.
"I'm not saying we should kibosh the KED, but why would we be so naive not to look at the other things that exist?" Vagneni asked. "Why don't we study all the options that exist? The weather is changing."
While some may argue that the time for debate regarding KED has passed, Vagnini said "it's never too late to make a change that's going to save people money."
City Council meets next Tuesday at 6 p.m. The public is invited to watch the live stream at tinyurl.com/4dtn3b3y.
Twitter: @marykkeown
Facebook: @mkkeown