These are the faces of homelessness in New Braunfels.
But thanks to a program that provides shelter, support and solutions to move people from homelessness to housing stability, they are also the faces of New Braunfels' formerly homeless people.
A collaborative effort, which includes the Comal County Homeless Coalition, NB Housing Partners, McKenna Foundation, and Serve Spot, a coalition of local pastors and their congregations, has begun operating "First Footing," a short-term program for the homeless. shelter in a hotel for adults. using a coordinated entry shelter model in February 2021.
In the first year of services, the program served 242 unduplicated people who stayed an average of 45 nights or less, according to Housing Partners NB.
Earlier this year, the program helped 95 people find housing they can maintain, reconnect with family or friends for housing, or access long-term treatment or other residential support.
Ruben Camareno is one of 95 people who now find themselves somewhere to live after decades of being on the streets and sleeping under bridges.
"I became homeless in 1985, I think it was," Camareno said. "That's when they opened the first shelter on Sabine Street. I went there and stayed there for about three or four months, then it closed. It reopened again but in a different location.
But her shelter stays were temporary, and her home became a space under a bridge near one of New Braunfels' rivers.
"Then one weekend, a lady came to pick me up," he says. "She asked me if I wanted to go to the shelter. I said, 'No, I'm fine. I'm near here under the bridge. I'm not cold or anything like that. When she looked for me under that bridge, I was really a dry alcoholic and a recovering drug addict.
His drugs of choice were rock cocaine, alcohol and beer.
"That's why I became homeless – because I was stupid, but I knew what I was doing," he said. "The lady, she asked me to come with her to the shelter. I said no. I was fine.
That lady was Kellie Stallings, the program's Coordinated Entry Administrator. It took a second visit from Stallings to convince Camareno that it was time to stop sleeping below decks.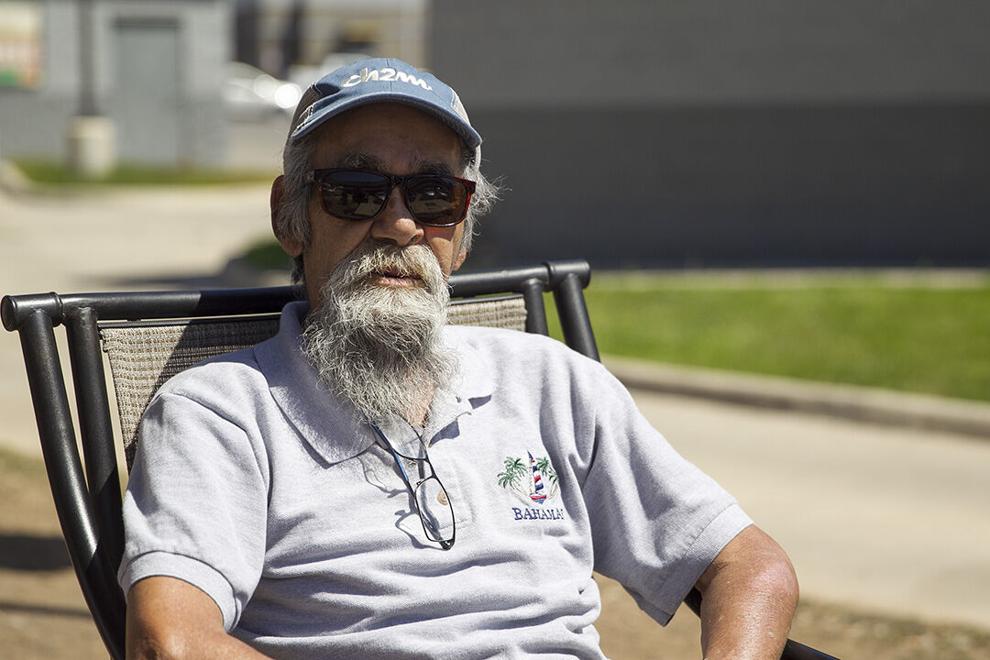 "The next day she came back, and she looked at me and said, 'I'm not asking this time. Get your things and let's go,' he said. "That made me laugh . So I said, 'Okay. If you say so, I will go. I went to the shelter and it was nice. I had a lot of time to think about it – about my life and how to get back on my feet. I did what had to be done. She threw me on it and since then I've been on my feet.
Camareno stayed in the New Braunfels motels that served as shelter for the First Footing program for several months.
"I started collecting my social security and everything went perfectly," he said. "I have money in the bank. I got my life back."
The model based on hotel best practices serves adults as they transition from homelessness to a stable home with mental and physical health care, job training, budget education, and housing navigation.
The program's case managers inquire about the person's background. In the case of people who are new to New Braunfels, they help them relocate so they can benefit from the resources of their own community.
For those staying overnight, the program offers 24-hour program supervision to ensure the safety of participants and the community at large.
The program provides the social, behavioral and health support services needed to address the factors impacting their homelessness, and then works with participants to find housing they can maintain.
Charles Laws, a case manager for the program, said participants all have their unique stories and come from all walks of life.
"We not only try to house them, but we also try to work on development skills, look at the whole person and try to overcome the obstacles they have that they think are preventing them from maintaining a stable life. The laws said. "That's why we look after the individual and break down on an individual basis how we can help. Then we try to apply that to overcome the obstacles that arise.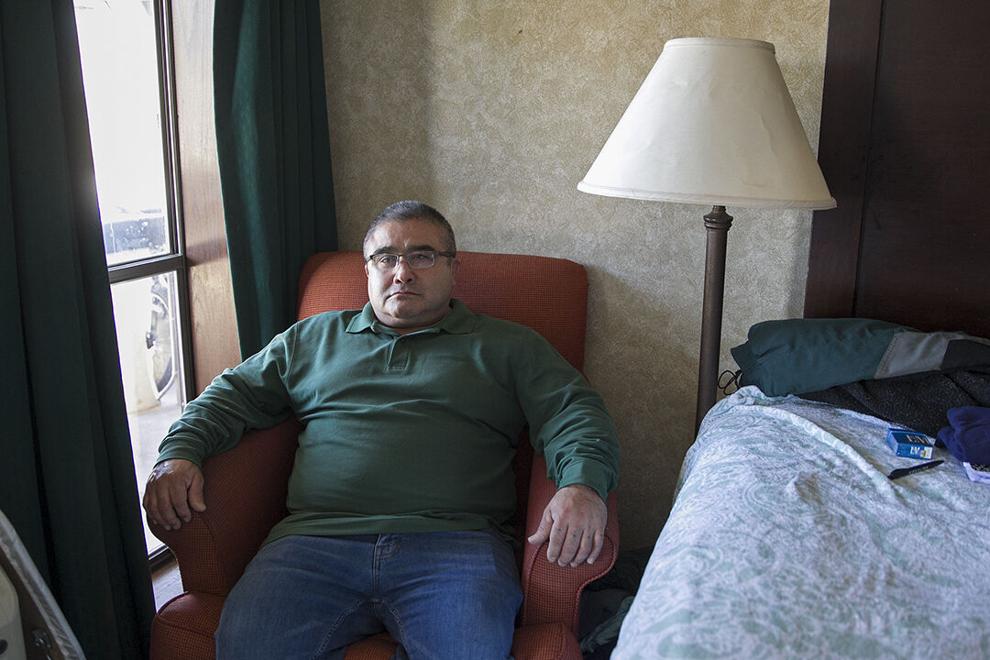 Although there are people who become homeless due to drug addiction and other bad choices, some become homeless after losing their jobs or other circumstances beyond their control.
This was the case for James and Amparo Cox, who have been married for 18 years with three boys – Jermey, 17, Evan, 14 and Anakin, 12.
The couple were living in McQueeney in a family home when a family member decided to sell the house, leaving them with no roof over their heads. Fortunately, a cousin took in the three boys, but the couple found themselves on the streets.
"We went to Dallas and worked there for a while," James Cox said. "We worked there and we traveled to get our foot in the door. There was one thing after another and then COVID hit. As soon as that happened, everything stopped. We were stuck in Dallas, not knowing what to do. We came here and we were living on the street. We slept three nights in a disused school in Seguin. It was horrible."
The couple had volunteered as bell ringers for the Salvation Army, so James Cox said "he swallowed his pride" and sought out Major Roman Leal of the Salvation Army New Braunfels Corps, who brought them referred to the First Footing program.
"You can't find a job if you don't have an address," said James Cox. "I was applying to places, and even at this time when everyone is hiring – it's not a big city, so everyone saw us walking. People knew we were homeless.
Once in the program, the couple found jobs and found accommodation. More importantly, the couple reunited with their boys.
"They didn't ask for anything in return," James Cox said of the people at First Footing who helped them. "They are truly amazing. Going through this period, we barely made it. We have been married for 18 years – we do not quarrel and are not in danger of separating. We started losing it.
Additionally, James Cox said learning the stories of other participants who had been homeless gave them a different perspective.
"Our story is nothing compared to the stories I heard, meeting these other people," he said. "Just meeting these people changed my life and my outlook. I can understand the stigma that comes with being homeless. I had the same idea. When we started being homeless, I didn't want to talk to anyone we met on the street because I was scared. I had to protect my wife. I didn't know what to expect, and we never met anyone dangerous to us. Without those people, we probably wouldn't have made it here.
For Guadalupe Navarro, unemployment and financial difficulties put him on the street.
Navarro was able to stay with friends for a while and also slept outside, but a local pastor referred him to the First Footing program just in time – days before the infamous February 2021 winter storm.
"I struggled," Navarro said. "As a shelter participant, they helped me for the first few months. And last year they were able to help me. They helped me clean up hygienically and gave me accommodation. They fed me and took me where I could get back on my feet. They helped me to think about solutions to find a job. They gave me immediate attention. I was not shown, but reminded, how to be independent and productive.
Navarro received certain necessary medical services. He volunteered with the Salvation Army in San Antonio to help other homeless people and recently started a new job.
"It's all because my case managers haven't let me down," he said.
Laws added that since the First Footing program began, "no staff here has felt unsafe where they were afraid of a customer."
"They are human," he said. "They want to be connected on a personal level and as people so they can get that one-to-one trusting interaction to be able to move them forward. They want to contribute to society like everyone else, but whether through bad choices, bad luck, or simply the nature of their birth, they can erect barriers that lead to homelessness. We are here to help and see if we can overcome these obstacles.