ST. LOUIS — The $210 million plan to expand the downtown convention center has withstood City Hall and Clayton turnover, a global pandemic, political wrangling, a campaign to last-minute opposition and, more recently, skyrocketing construction costs.
But the state-funded project, more than four years in the making, finally reached its groundbreaking ceremony on Tuesday, drawing smiling politicians and business leaders to a patch of bare land at Ninth and Cole streets where a new wing will add exhibition space and loading docks to the America's Center complex.
"What does regionalism and collaboration look like? St. Louis County Executive Sam Page asked the rally on Tuesday. "America's Center is a good example of that."
St. Louis County agreed to fund half of the project in early 2019, just before Page became county executive. But the St. Louis County Council only approved the bond financing last month after it had been stalled since September. The delay was due to council chairwoman Rita Heard Days' insistence that a North St. Louis County recreation center plan, proposed in a 2019 agreement for county support, be included. . The county added $40 million to its $105 million bond issue to fund the recreation complex.
The project is expected to be funded over the next 40 years with approximately $6 million each in city and county hotel taxes released with repayment of debt used to build the Dome at America's Center, where the NFL Rams were playing. St. Louis issued its bonds 18 months ago after overcoming its own political disputes, including pressure from Comptroller Darlene Green's office to take control of the bond financing.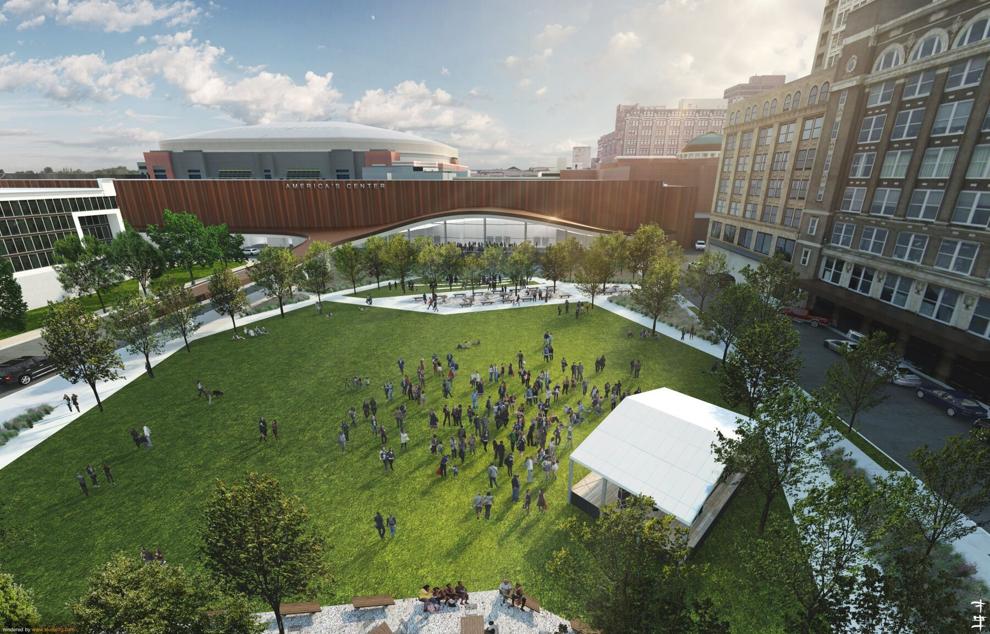 Strong support from politically influential hoteliers and unions representing the construction and events industry has helped the project overcome its years of political hurdles. And St. Louis Mayor Tishaura O. Jones remained a staunch supporter after inheriting the project from Mayor Lyda Krewson's administration. Jones told attendees that the project would help add vibrancy to the downtown core and attract more visitors through better convention attendance.
"If St. Louis is the gateway to the West, then America's Midtown is the gateway to our city," Jones said.
Kitty Ratcliffe, who as head of the region's tourism arm steered the project through the administrations of two mayors and two county executives while navigating a pandemic that has ended conventions and hammered hotels whose taxes fund his agency, thanked hotel executives for their "patience." Uncertainty over whether the expansion would be ready in time for conventions that have booked the facility late next year has affected hotel operators and other businesses that depend on those events, it said. she declared.
"Today we remove some of that uncertainty," Ratcliffe said.
Only Tony Thompson, CEO of project manager Kwame Building Group, addressed the "elephant in the room": skyrocketing construction costs and a lack of bidders on the project. Ben-Hur Construction was the sole bidder for the first phase of the project, winning the contract despite bidding $40 million higher than the original estimate of $83 million.
"The economic impact on the city would be much worse if we didn't go ahead with a project like this," Thompson said.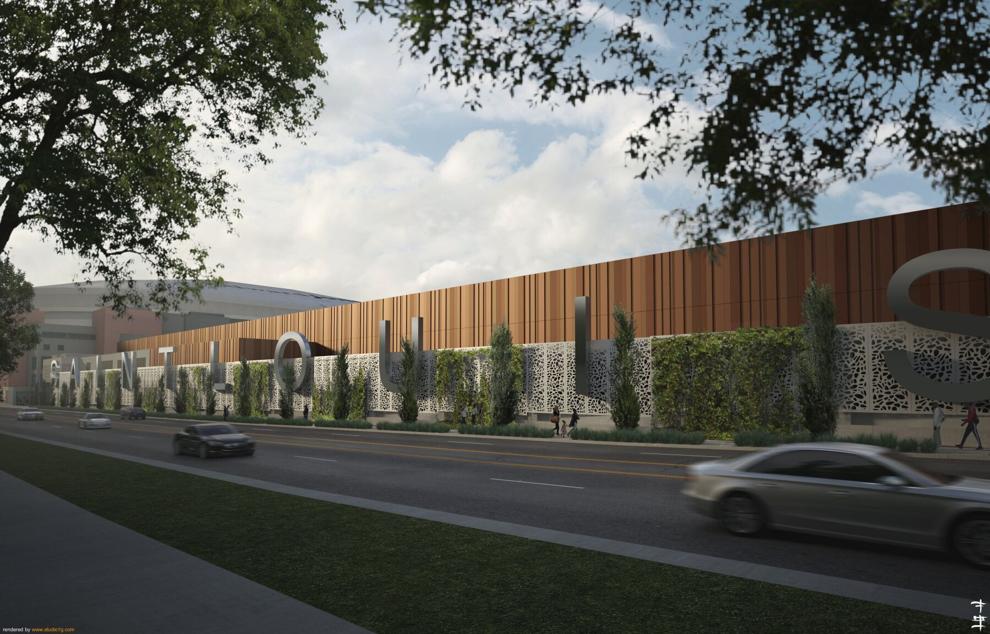 While Ben-Hur has received a notice of lawsuit, negotiations have just begun to convince the company to cut the project's costs by $8 million, which the project's backers have said they will pursue. Meanwhile, no companies have bid on the second half of the project, which is supposed to add a ballroom and public plaza along Ninth Street.
Assistant Comptroller LaTaunia Kenner, who led the coordinating team of city and county officials for Green, who was not in attendance, said she did not know when the second half of the project would go up for competition. .
"We will start from our base contract and work to minimize any cost overruns through a contract audit," Kenner said, adding that Kwame is "doing a fantastic job" and "minimizing any cost overruns".
Asked if the city might need to issue more bonds to cover soaring costs, Kenner said, "I really don't have any information on that issue at this time."
Ratcliffe said "it's really out of my control" if the project can stay within the $210 million budget.
"We have enough to get this project off the ground," she said. "We need to work with Ben-Hur Construction now. I'm trying to figure out what those actual costs will be for materials and what we can cut that part of the budget by to figure out what we have left for the next piece.